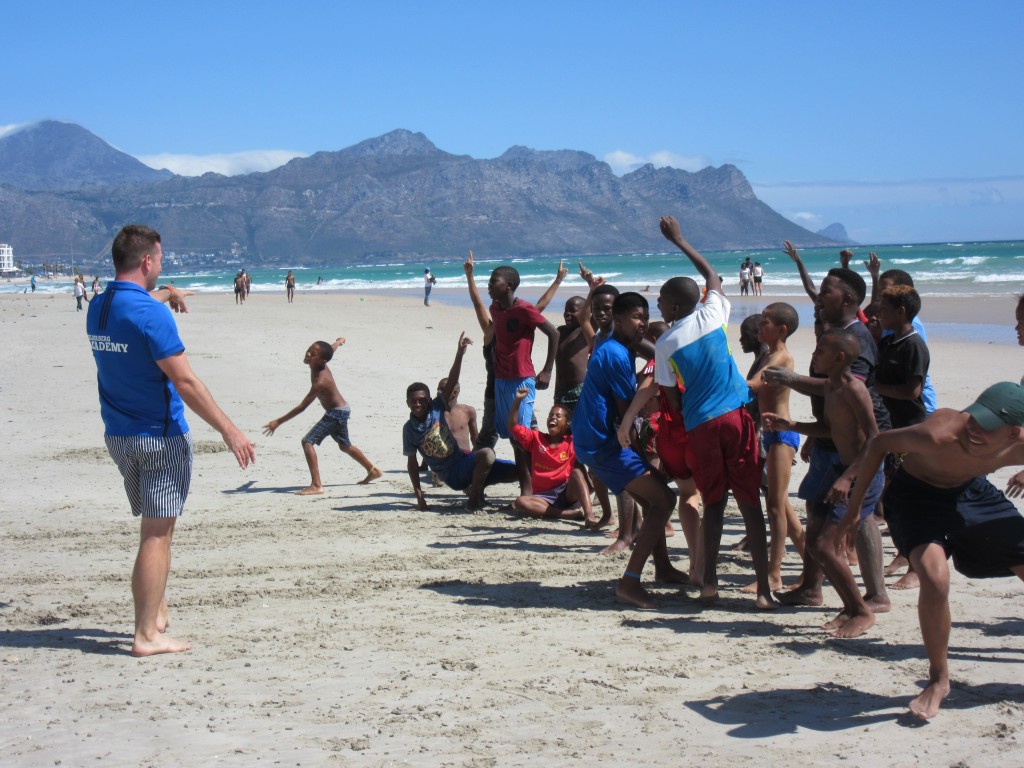 This is the final week at the Helderberg Academy for 2015, so we have taken all three of our communities to the beach.  Whilst we were there we played a variety of team games and the young people all enjoyed swimming as it was very hot weather.
Due to generous donations of clothes and stationary throughout the year we were able to give each of our young people a Christmas present, with which they were extremely pleased.  All the young people thoroughly enjoyed the day; it was a fantastic finish to another amazing year.  We look forward to seeing everyone next year.
It is also with sadness that we say goodbye to coach Dave and coach Esther as they return to England and Holland.  The Helderberg Academy will resume on the 18th January with new coaches and lots of fun!
More photos from the beach trips can be found in our galleries.