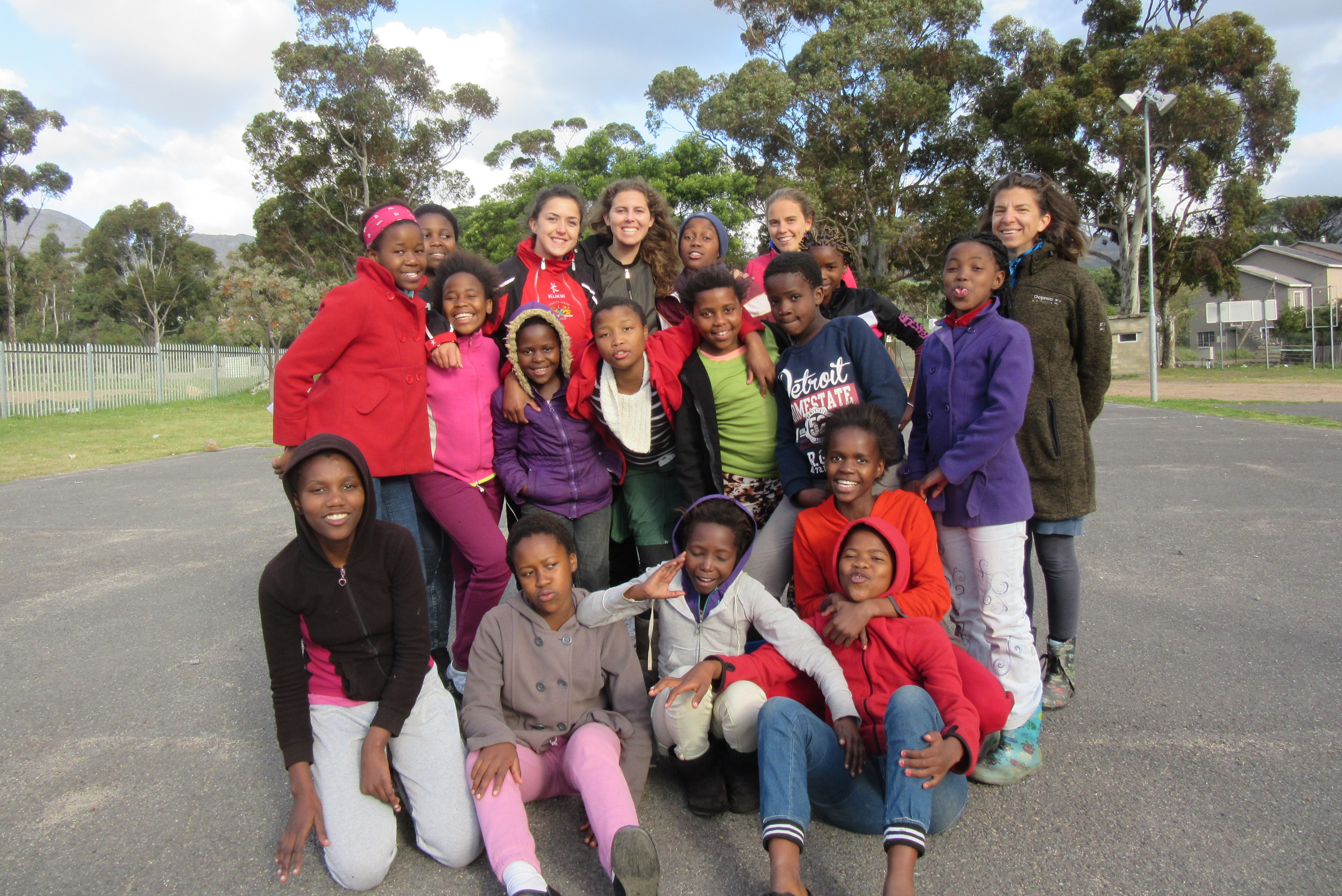 On Wednesdays between 15:30 and 17:00 we teach life skills through Rugby and Netball in Sir Lowry's Pass.
We started this project in February 2014 coaching soccer to a new group of children. Since then, this work has grown and the team now provides Rugby and Netball to between 20-40 children. This work has grown through new links in the community, especially His Ark charity. These children have already learnt lots of essential skills and are having a positive impact on their community.
During August 2016 we also coached our girls with life skills through hockey, to expose them to a new sport.  Which worked really well and we are now back to netball.